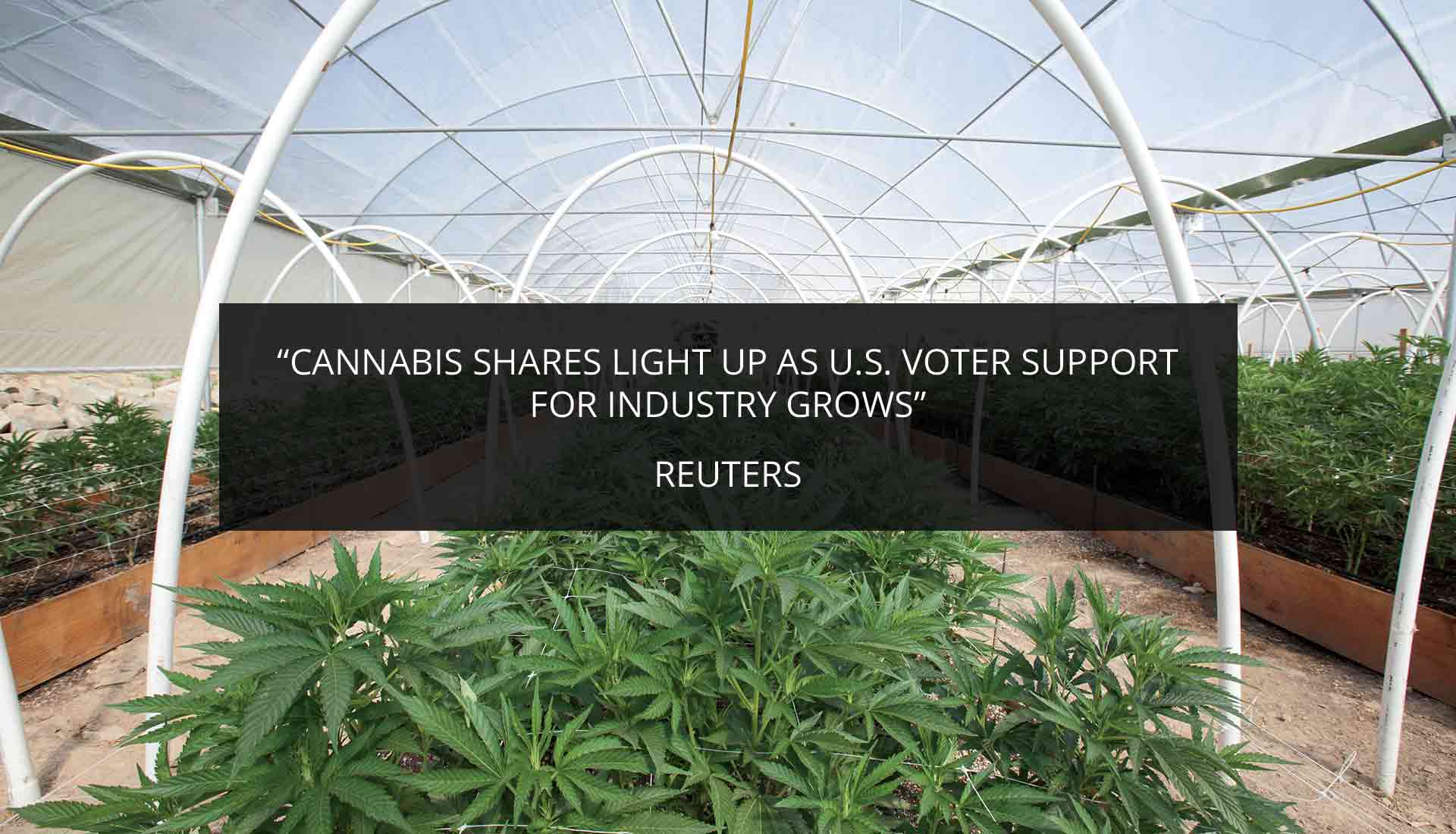 CANNABIS SHARES LIGHT UP AS U.S. VOTER SUPPORT FOR INDUSTRY GROWS
Stock prices of a number of cannabis companies rose this Wednesday in the wake of a number of stateside ballot initiatives approving marijuana use for medical or recreational use. Vice Fund portfolio manager Jordan Waldrep was interviewed by Reuters and provided his opinion on these developments. Read the article to learn more.
For standard performance and holdings of the Vice Fund, click here. The Fund will concentrate its net assets in industries that have significant barriers to entry including the alcoholic beverages, tobacco, gaming and defense/aerospace industries. The Fund may be subject to the risks affecting those industries, including the risk that the securities of companies within those industries will underperform due to adverse economic conditions, regulatory or legislative changes or increased competition affecting those industries, more than would a fund that invests in a wide variety of industries. For more information, please scroll to the bottom of this page.